Accommodation
Official Hotel Information
Please click here for booking accommodations.
* You will need to create a new account different from your ICP2016 account.
We apologize for the inconvenience.
Price will be around JPY 7,000 - JPY 45,000 per room per night.
There are various ranges of rooms you can choose from.
All hotels are located around Yokohama area, and you can easily access to the venue by public transportation.
It is very convenient to enjoy shopping and restaurants around the hotels.
Map and access information, please refer below.
HOTEL MAP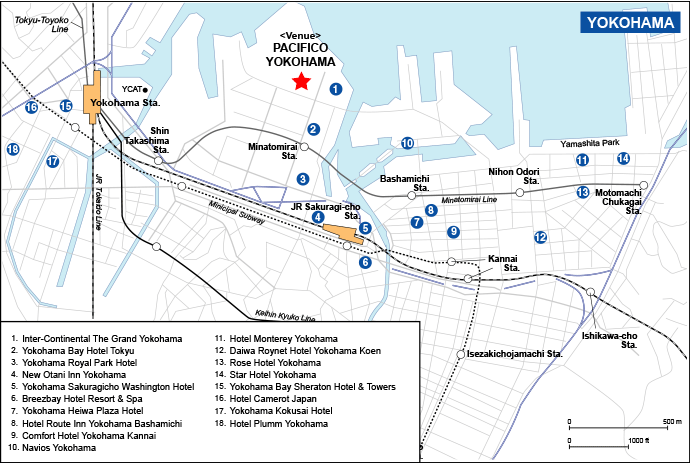 ACCESS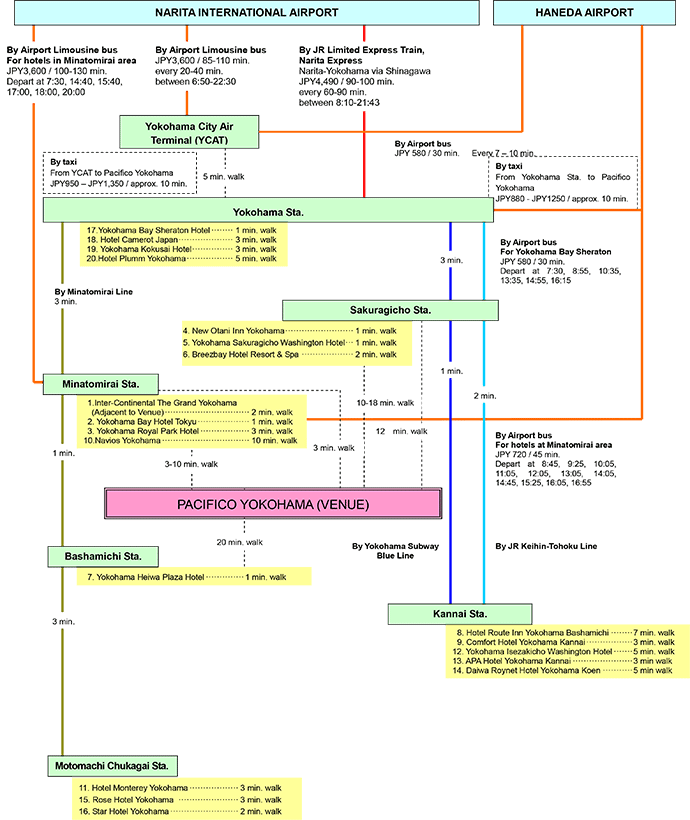 Reasonable Hotel Information
There are some reasonable hotels and hostels around venue.
Price will be around JPY 3,000~ per bed per night.
ICP 2016 has no room/bed about above hotels and no responsibility about above hotel reservation and staying.
If you're interested in reasonable hotels, please book by your own responsibility.